The Shoe That Grows comes with an updated sole
While many might consider a pair of shoes unimportant, they do hold a significant value for those in poverty. In fact, for over 1.5 billion people worldwide, shoes are a luxury. This is crucial because soil-transmitted diseases affect a significant number of people, particularly children, who are at greater risk when they lack proper footwear.
In 2007, Kenton Lee, the initiator behind the nonprofit organization be.cause, embarked on a mission to tackle this issue. He invented The Shoe That Grows, a shoe for kids that can expand five sizes and last for years. The original version of the shoe was made up of eight separate parts that were stitched and glued together. This made the shoe more expensive and more likely to break down. Today, some years after its debut, be.cause returns with a new iteration featuring a single injection-molded sole. This makes the shoe more durable and easier to produce, which will help to make it more affordable.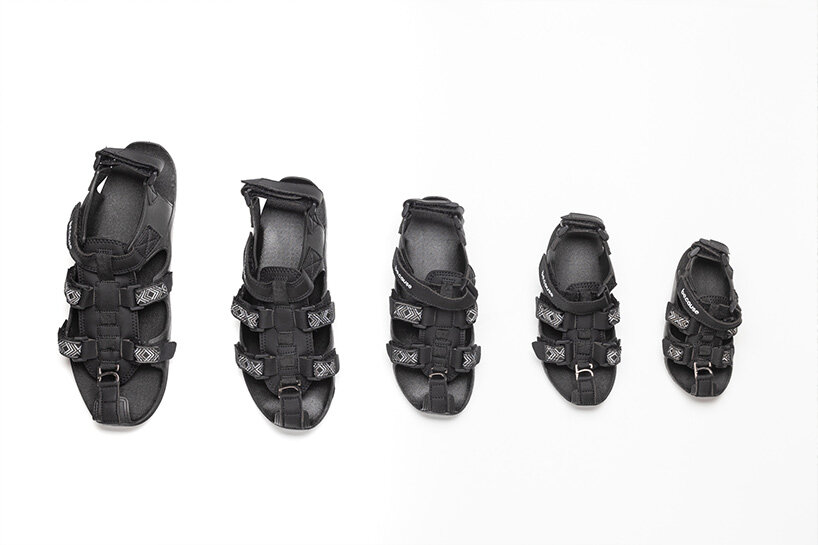 all images by be.cause
an adjustable shoe that lasts for years
The Shoe That Grows is designed for children impacted by poverty and has already been distributed to over 400,000 kids and families around the world. The footwear is made of high-quality materials and is easy to clean and use. Its unique design allows it to grow with the child's foot: The shoe features a synthetic leather upper and a rubber sole. To adjust the shoe size, users can manipulate the hook and loop system along the top. Velcro straps can be adjusted in six different positions along the back and top to provide a customized fit and comfort.
The latest version of The Shoe That Grows has a single, molded sole for increased durability. This design has undergone rigorous testing both in the factory and in the field to ensure that the shoe will last. Additionally, the shoes are produced in Kenya, which helps to create jobs in one of the communities where it is most needed. 'We first announced the change in November of 2021. After nearly one year conducting additional field testing, we've received our first batch of the new shoes from the factory in Mombasa, Kenya to our headquarters in Nampa, Idaho,' shares the team at be.cause. The current version of The Shoe That Grows comes with a price of 20$ per pair.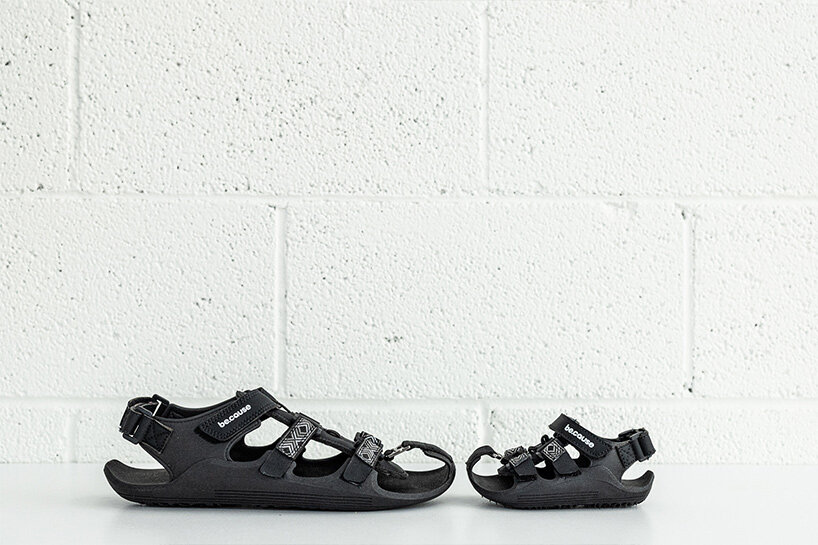 the shoe adjusts in seven places to expand five sizes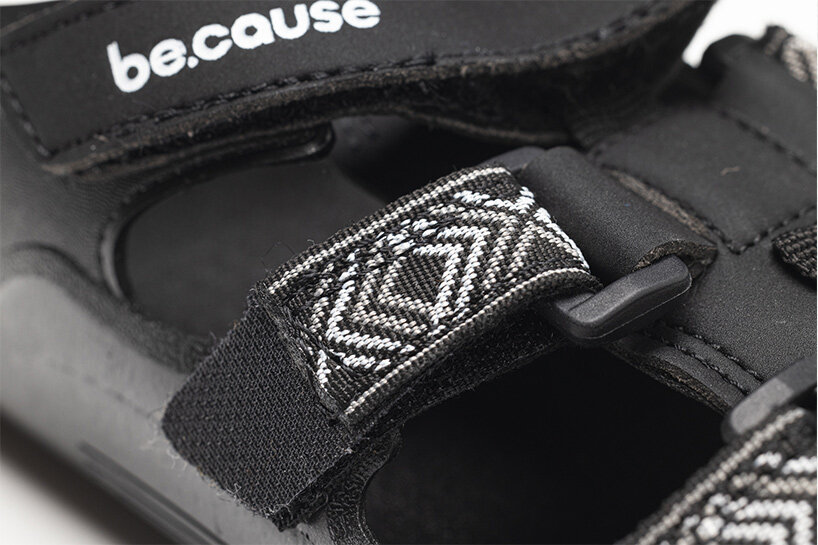 the new model comes with a single injection-molded sole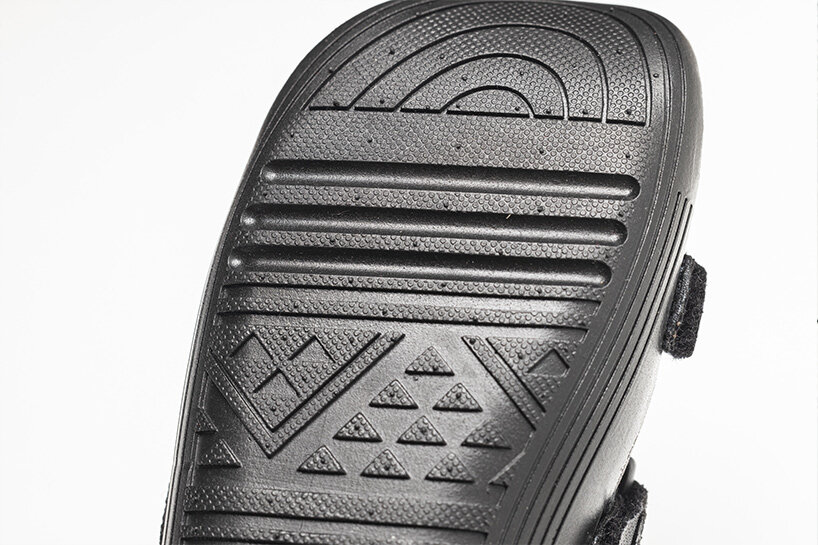 the piece is made of a rubber sole, an antibacterial synthetic upper, and high-grade Velcro straps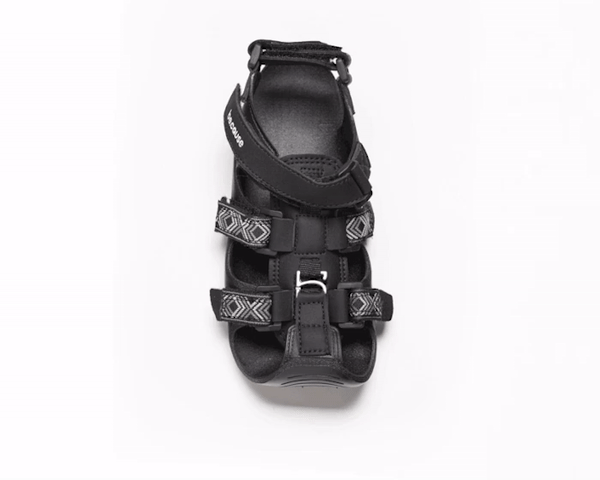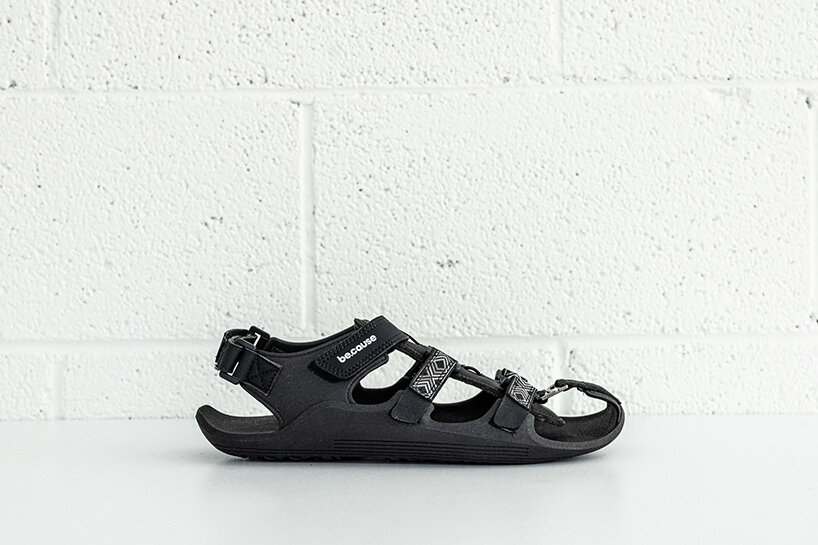 1/2
to date, over 400,000 pairs of our shoes have gone to kids and families around the world
project info:
name: The Shoe That Grows
nonprofit organization: be. cause | @becauseinternational
christina petridou I designboom
aug 30, 2023