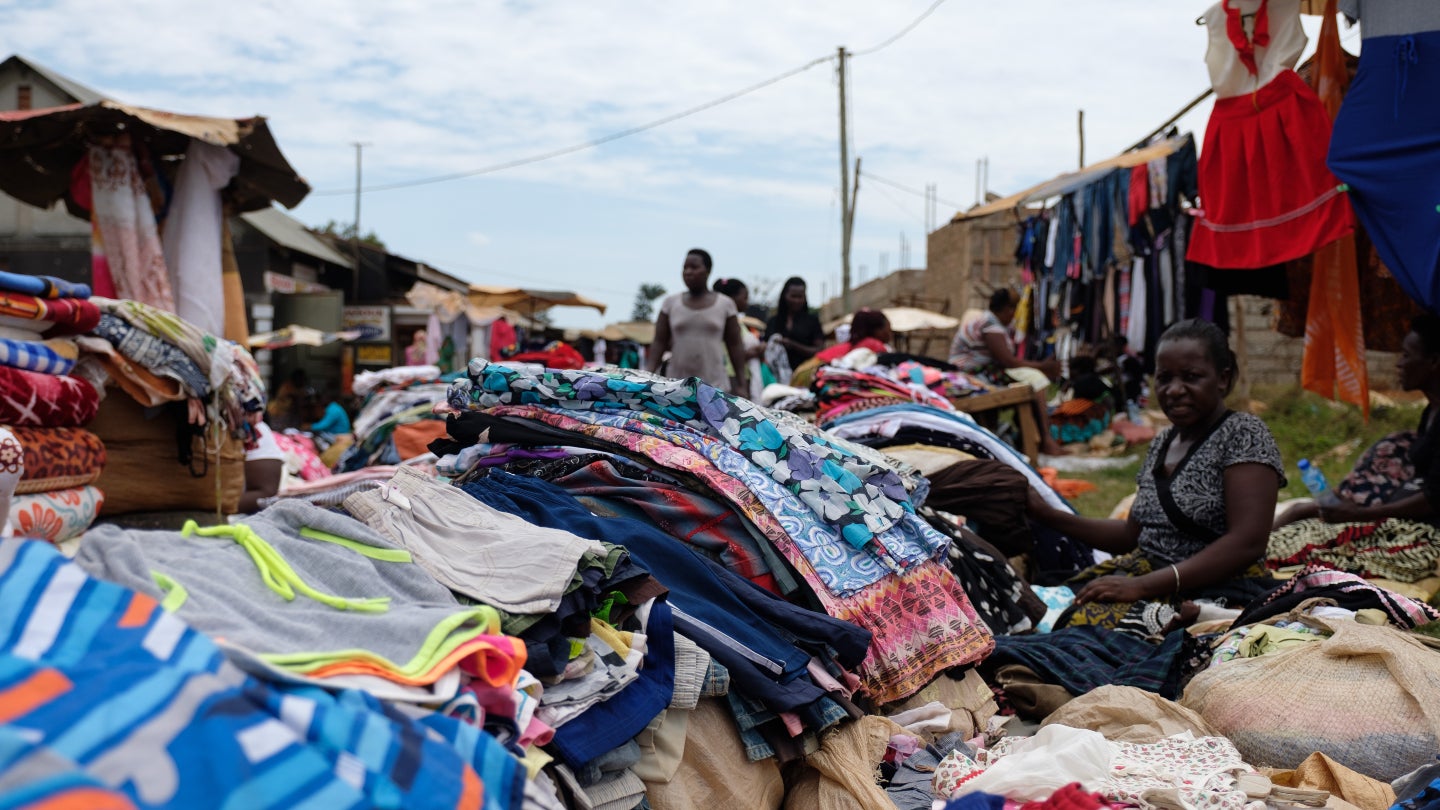 Discussion about the ban on importing second-hand clothing into Uganda in an effort to stimulate the country's own textiles industry has revealed a more complex issues than perhaps the solution suggests.
The directive, announced by Ugandan President Yoweri Museveni on Thursday (24 August), is intended to make space in the clothing market for items newly produced in the country. It is part of the government's Buy Uganda Build Uganda policy aimed at stimulating growth in the country and will also cover electricity meters and electric cables.
Speaking at a ground-breaking ceremony for new factories at the Sino-Uganda Mbale Industrial Park, Museveni said: "We have people here who produce new clothes, but they cannot infiltrate the market."
The President also thanked China for encouraging investment in Africa, which he said would result in jobs within the textiles industry for Uganda's youth.
However, Francis Muhire an economist at the Makerere University Business School, has pointed out that, while the import ban may spur growth in the domestic textiles industry, the large number of people employed in Uganda's second-hand clothing industry would suffer.
Indeed, traders in industry have expressed their dissatisfaction with the ban, with some planning to petition the President against it. Speaking to NTV Uganda, the Uganda Dealers in Used Clothing and Shoes Association put employment in the second-hand apparel sector at over 4 million and said it contributes "huge" tax revenue.
It has also been noted that many Ugandans opt to buy second-hand clothing as a means of saving money.
Muhire argues that other means of driving growth within the textiles industry should be enacted so that it can flourish alongside the second-hand industry.
That view is shared by MP Rwemulikya Ibanda, who argues that, while it is good to stimulate growth in local growth, the capacity must first be built within them.
John Walugembe, Executive Director of the Federation of Small and Medium-Sized Enterprises in Uganda, the ban could have ramifications and at the very least should be introduced with in stages.
That need for caution was echoed by Jane Nalunga, Executive Director of Uganda's Southern and Eastern Africa Trade, Information and  Negotiations Institute, who noted that the ban would have consequences for trade.
This was exemplified in 2018 when the United States suspended neighbouring Rwanda's right to export clothing to it free of duty.
The second-hand clothing market has been found to hamper the development of the garment manufacturing sector within Africa, and Uganda has considered introducing bans on the import of second-hand clothing previously because of this – ultimately opting to compromise under pressure from the US in 2018.
Oxfam estimates that more than 70% of clothes donated globally make their way to Africa. In a report released last year, meanwhile, Greenpeace found that most clothing imported to East Africa is of such poor quality that it is sent straight to landfill.
Our signals coverage is powered by GlobalData's Thematic Engine, which tags millions of data items across six alternative datasets — patents, jobs, deals, company filings, social media mentions and news — to themes, sectors and companies. These signals enhance our predictive capabilities, helping us to identify the most disruptive threats across each of the sectors we cover and the companies best placed to succeed.