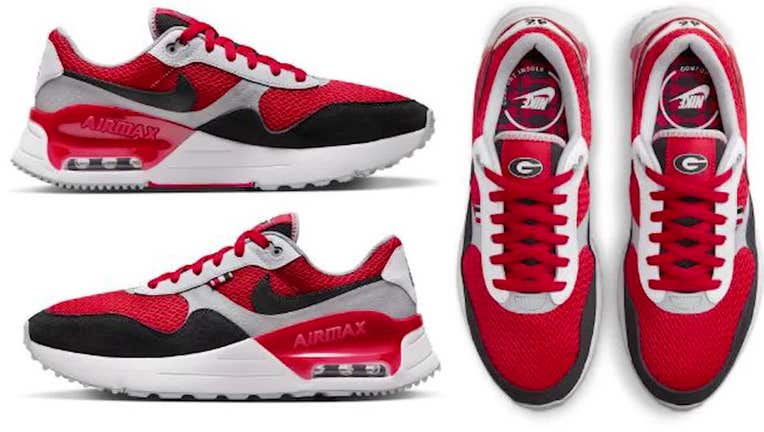 The two-time national champion Georgia Bulldogs are being honored with their own shoe as part of Nike's new NCAA Air Max collection.
Georgia is one of 10 universities recognized in the collection along with Florida, Ohio State, Texas, Alabama, and more.
The shoes come in UGA's signature colors of red, black, and white and feature the school's logo on the tongue.
UGA's shoe – and all the other ones – sell for $109.99 and can be found at Fanatics.
The new shoes come just in time for the Bulldogs' first game of the season this Saturday at Sanford Stadium.
The team is going for something unprecedented in the Associated Press poll era: three straight national championships.
Georgia wound up with a very favorable schedule after the Southeastern Conference ordered the Bulldogs to ditch their planned game against Oklahoma because of realignment.
The Bulldogs begin with four straight home games, a stretch that also includes non-conference contests against Ball State (the replacement for Oklahoma) and UAB.
Georgia's regular-season slate includes only two teams currently ranked in the AP Top 25: No. 12 Tennessee and No. 22 Ole Miss.
The Associated Press contributed to this report.