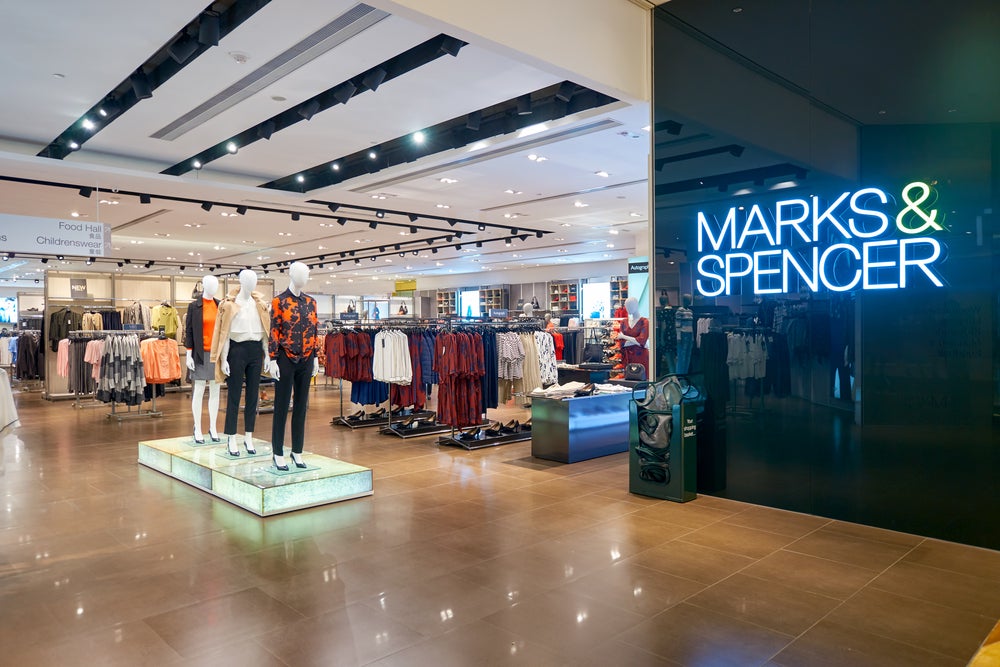 Marks and Spencer (M&S) has returned to the FTSE 100 (the London Stock Exchange's top 100 companies based on shares) for the first time since 2019 following an increase in the retailer's share price. For the past four years, it has traded on the FTSE 250, following years of declining profits.
Writing on LinkedIn, M&S CEO Stuart Machin says the news was "just another day" for the retailer.
He adds: "Although we've made progress, there is still so much more opportunity ahead and my mantra with everyone is to stay positively dissatisfied; always seeking to raise the bar. As a team, we are very ambitious for the future of M&S and our focus is on reshaping the business for future growth.
"So today we've just got to crack on with the job and make sure we continue our positive momentum."
The retailer's return to the list was forecast last week after it reported a 6% increase in like-for-like sales in its clothing and home division and earlier this month it revealed "better than expected" clothing sales for the first 19 weeks of this year.
The retailer said at the time it expects to see "significant improvement against previous expectations" as the year progresses, despite "considerable uncertainties about the economic outlook".
In November 2021, M&S took a 25% stake in eco-conscious brand partner Nobody's Child. The retailer said it would benefit from the agility of the brand, including its focus on near-sourcing supply, which had previously been identified as a growth opportunity. Following this, M&S injected fresh funding into the fashion brand in May to support its continued growth.
M&S has also recently added shoe brands Skechers, Crocs and Toms to its third-party range in a bid to boost its clothing and footwear division.
GlobalData senior apparel analyst Pippa Stephens explains these efforts likely contributed to M&S' turnaround. She says: "[M&S]'s continued efforts to partner with popular third-party brands like Nobody's Child and Skechers will have also driven greater traction, by drawing in consumers who would not usually consider shopping for M&S' own-brand ranges."