Jung Saem Mool's make-up for one movie forever changed beauty standards around the world. She contemplates the things close to her heart and what beauty means to her.
A pioneer in the realm of Korean beauty, Jung Saem Mool is hailed for her accomplishments as a make-up artist, mentor, entrepreneur, and outspoken activist on issues of equality. Her empire comprises her own beauty academy, a cosmetic brand, a long list of celebrity clients and a booming YouTube channel with close to 600,000 followers.
If, somehow, her name doesn't ring a bell, then surely you're familiar with – and probably a fan of – her "no make-up make-up look". The subtle style, described by American celebrity make-up artist Jillian Dempsey as "you on a very good day with a lot of rest", was designed by Jung for Korean actress Jun Ji-Hyun's breakout role in My Sassy Girl. The film launched Jun to superstardom – or yeo-shin (goddess) status – with many praising her character as "real", "relatable" and "the approachable girl next door". Jun deserves every ounce of adoration for her impeccable acting, but you can't help but wonder whether Jung's genius – and, at the time, audacious and innovative make-up – played a part in bringing her character alive on the big screen.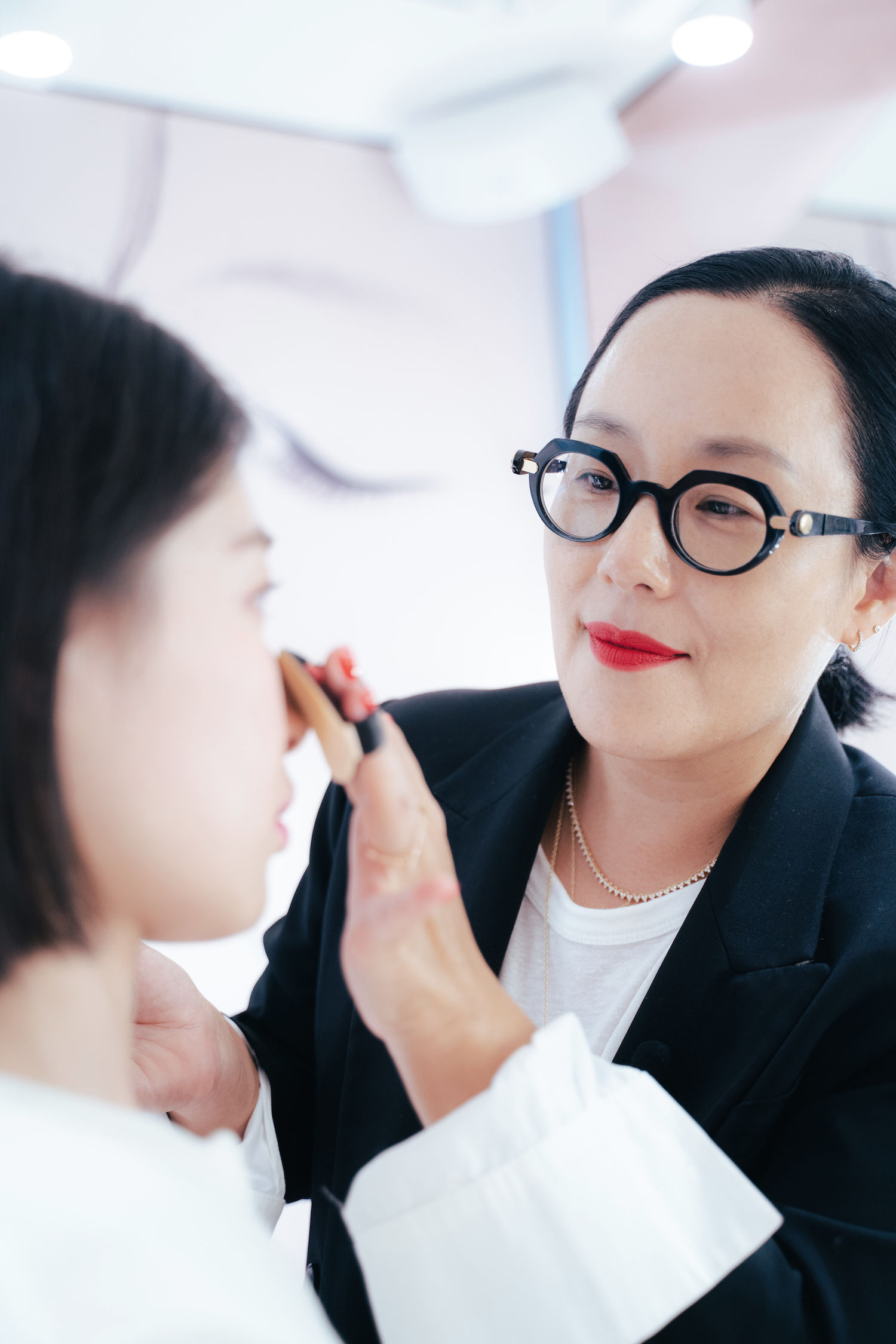 "The goal is to align the character with the actor, to morph them into one person," Jung says, explaining how she ultimately landed on Jun's eventual look for the movie. "As make-up artists working on a movie set, our job is to push the audience to believe in the story, to embrace the make-believe. We're not there to make the actors look their best; we're only successful if their performances are enhanced by the deliberate contouring and colouring we brush and dab on their faces. The make-up is, quite literally, the costume for the most expressive part of an actor's body."
Jung's approach to make-up, which focuses on enhancing facial features rather than creating an illusion of flawless perfection, has since leapt from the screen and changed how the world views beauty. The South Korean cosmetics industry, with a current estimated value of US$12.6 billion, has dominated domestically and internationally with the singular marketing buzzword: natural. In South Korea, to appear as if you woke up bright-eyed and dewy-skinned with a hint of rosiness on the cheeks has evolved from a trend into the beauty standard. Hollywood imported it as a trend and, most recently, the likes of Zendaya, Anya Taylor-Joy and Halle Bailey have all been spotted holding back on bold lips and smoky eyes, instead putting their almost-bare faces on display. Even this year's Met Gala saw attendees such as Sydney Sweeney and Olivia Rodrigo turn up on the red carpet with pared-down glam looks.
"The style is popular simply because it still makes you look like yourself, but better," Jung comments. "It's a very different approach compared to traditional aesthetics that aimed to completely transform the face." But the notion of "natural" is somewhat misleading. "Some think this style is easy to achieve with just a few products, and they end up looking sloppy. It actually requires higher techniques to enhance a person's features, and since everyone looks drastically different, there isn't a one-fits-all method; it takes a discerning eye to create a good result."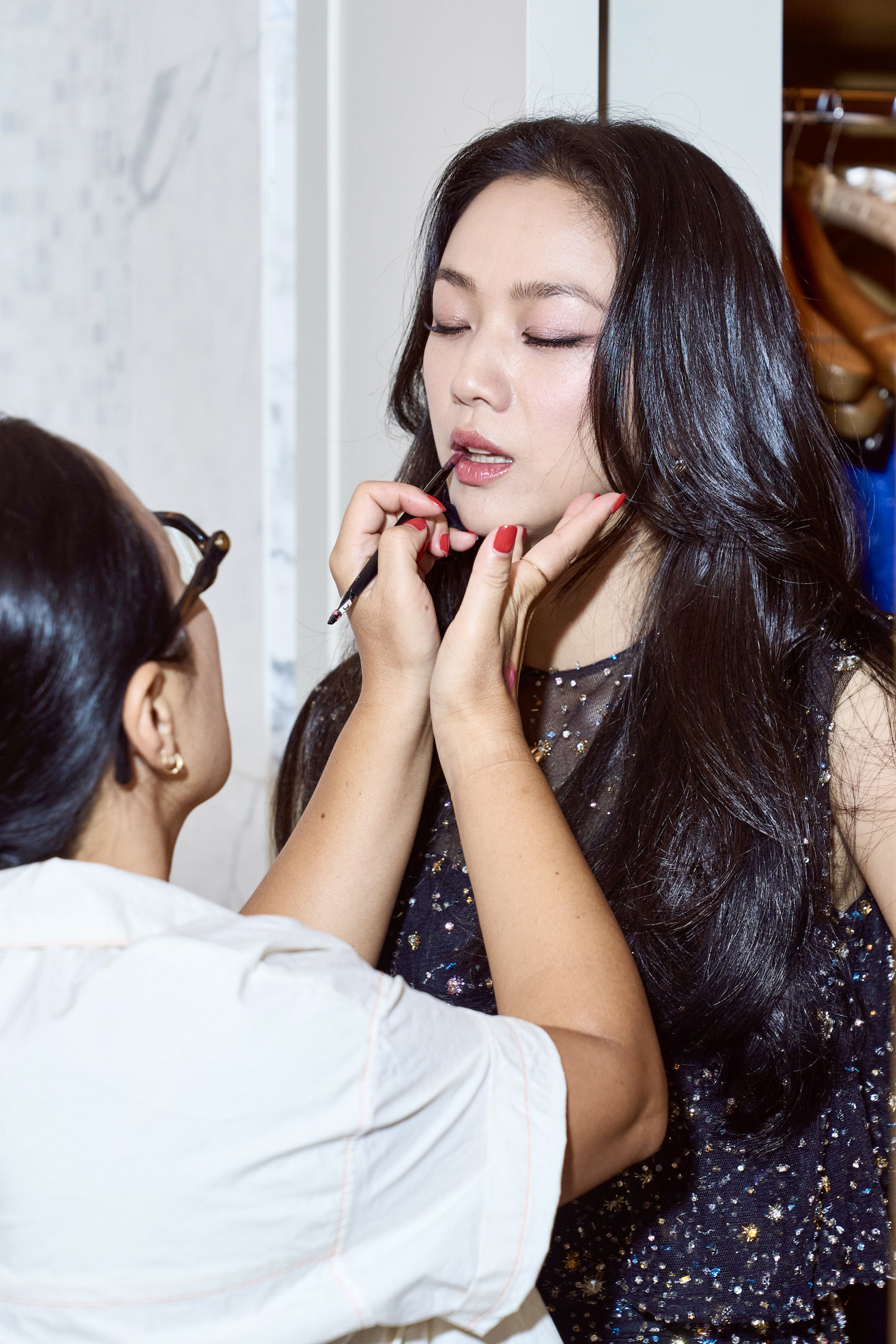 So, naturally, everyone turns to Jung in the hope of studying her artistry. "With so many coming to me to learn tips and techniques, I decided to open an academy in 2005 so I could teach in big groups," she explains. "I insist on the importance of objectivity; make-up artists can't shine if we only show off our skills or arbitrarily design based on our own judgment. Instead, the emphasis should be placed on 'TPO' – time, place and occasion. Our purpose is to play a role of support, to help someone feel comfortable and confident in their own skin, no matter where they have to be."
And on the topic of helping people feel good in their own skin, it's worth mentioning that since 2015, Jung has served as a mentor for Korea's Ministry of Gender Equality and Family – a government department that coordinates policies to advance women's rights in the traditionally patriarchal South Korea, ensure the wellbeing of at-risk youth, provide support to struggling family units and prevent violence against disadvantaged individuals.
"It's not about a gender fight for me," Jung clarifies. "It's about protecting weak and underprivileged members in our community, who tend to be women, children, disabled people, small businesses, endangered animals and, let's not forget, men. It's important we build each other up and lend a helping hand when someone is in need, and it's vital for the government to be proactively supportive in these areas."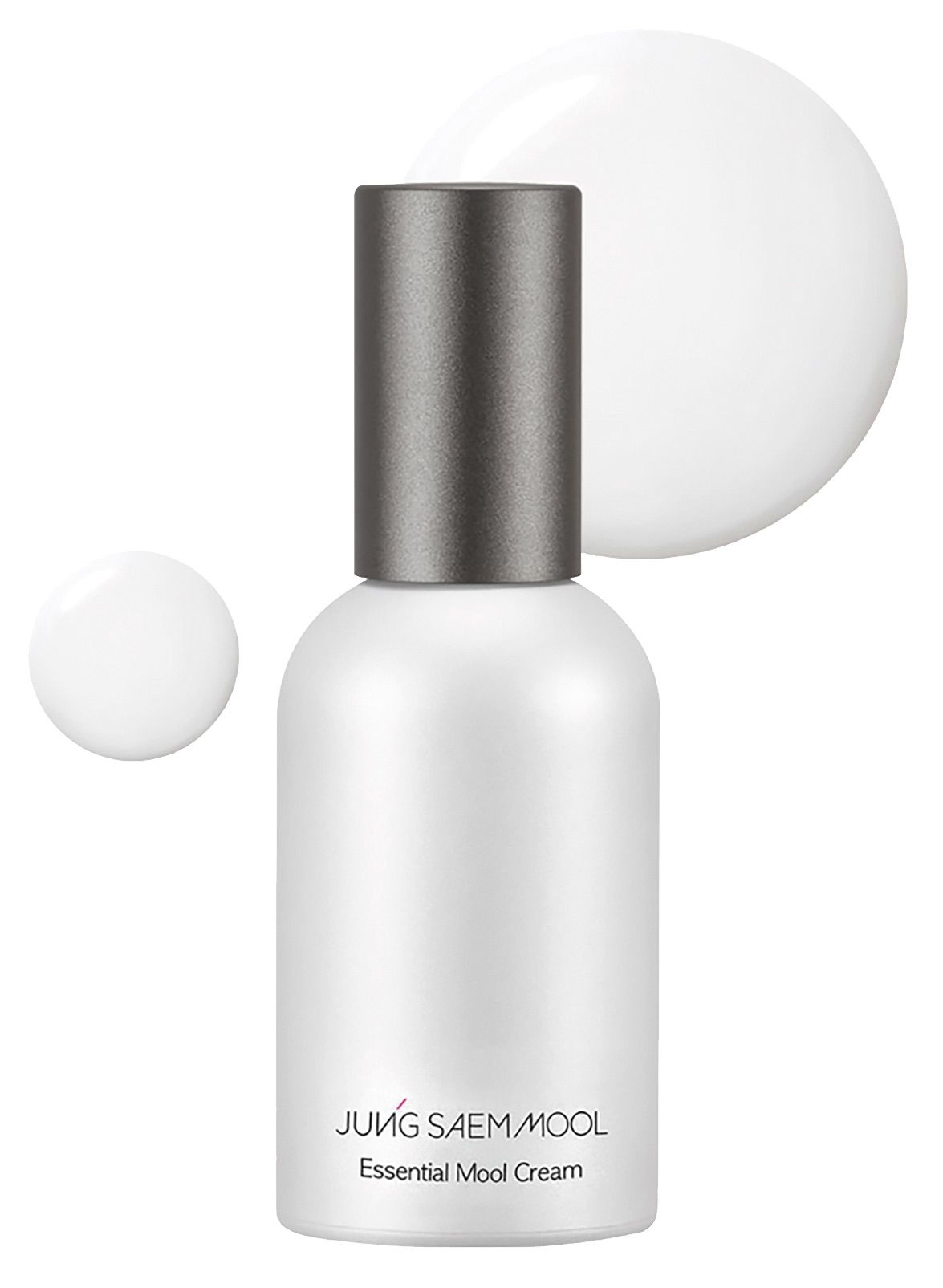 Championing her belief of liberation through empowerment, Jung chooses the slogan "Beauty Starts from You, Just Believe" for her cosmetic line. "My products contain my soul as a make-up artist," Jung says, beaming like a proud mother. "With my experience, I can identify which essential items are lacking in the market. Take our Mool Cream as an example; the moisturiser instantly changes in texture from liquid to cream once applied to the face, which creates a hydrated and smooth base for make-up application. Our best seller, the cushion foundation, has a skin-textured pallet on the back side to help evenly distribute the formula on the puff. These may seem like minor details, but they're all main concerns I care about."
And with over 32 years of experience in the industry, Jung is still chasing milestones. She's about to launch a new collection of eye-shadow palettes based on her wildly popular personal-colour theory, which studies the science of pigments to determine which hues best suit someone's complexion. To expand internationally, Jung is also opening her first store in Singapore by the end of this year.
"I'm so excited to have more channels to share my know-how for all things beauty," Jung exclaims. "I hope everyone realises that true beauty starts with appreciating the uniquely beautiful things within you; it's my approach to make-up and my mantra for life. Look at yourself in the mirror, closely. Appreciate your attractive qualities and embrace your flaws. And, whenever possible, share the love you have for yourself and your courage with others."