In an industry flooded with make-up products promising to sculpt, shape and ultimately transform the way you look, the indie brand Kosas has built its business about making the most of what you've got. While it doesn't sound revolutionary, Kosas was an early adopter in creating inclusive shade ranges and colours that suit a wide array of skin tones since its earliest days. Its hit Revealer Concealer, a self-described concealer meets eye cream, comes in 28 shades, while its Revealer Foundation, a clean formula that boasts skin-improving ingredients and SPF 30, comes in a staggering 36 shades. 
Kosas' trademark combination of skincare efficacy, healthy formulas and make-up that actually feels good and works as it promises is a testament to founder Sheena Zadeh-Daly's vision. When she was growing up in 1990s Southern California, a microscope kit and an art kit were the mainstays of Zadeh-Daly's childhood, which led her to pursue a degree in biological sciences and embrace a deep love for colour and art. It was actually while mixing colours in a portrait painting class that Zadeh-Daly created her first lipstick shades – the perfect earthy blends of neutrals and pinks that enhance natural lip tones. And thus, Kosas was born in 2015, with just four lipstick shades.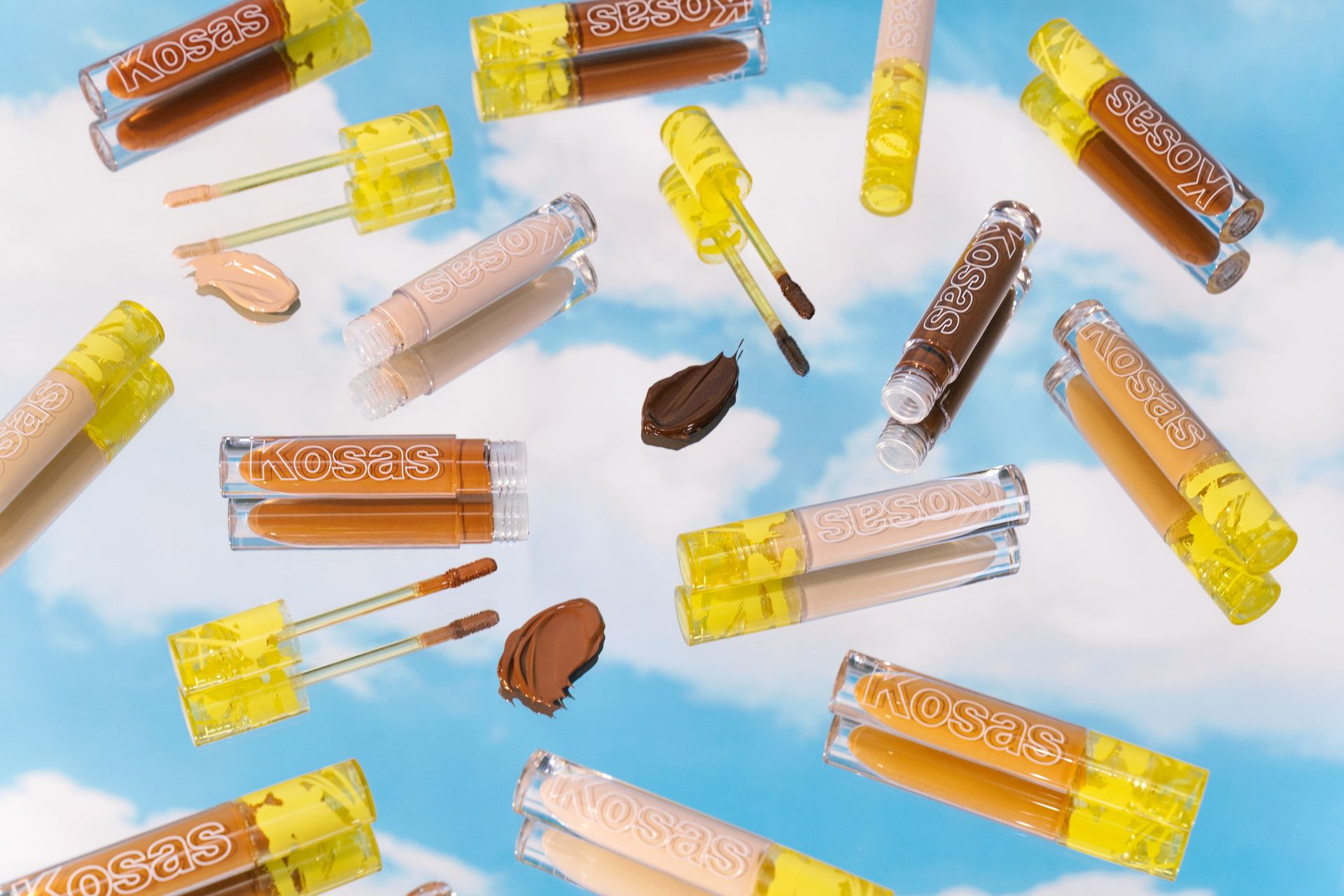 'It was always my dream to create a beauty brand that solved what I felt was missing from my own make-up. I wanted my make-up to function as skincare. I wanted my make-up to feel comfortable on my face, not heavy. I wanted the shades to be flattering and look like me but better,' Zadeh-Daly says. 'I incorporated those philosophies into creating four lipstick shades and since then, Kosas has evolved into a full-face make-up brand with a focus on creating complexion products like concealer and foundation with the most beautiful finishes and clinically backed skincare efficacy.'
She adds, 'Kosas is make-up for skincare freaks. I believe that make-up is a huge opportunity to take care of your skin, and so I make sure every product is loaded with clean, healthy, effective ingredients that make a big difference. Kosas is the result of my passion for ingredients, obsession with comfort, and love of colour.'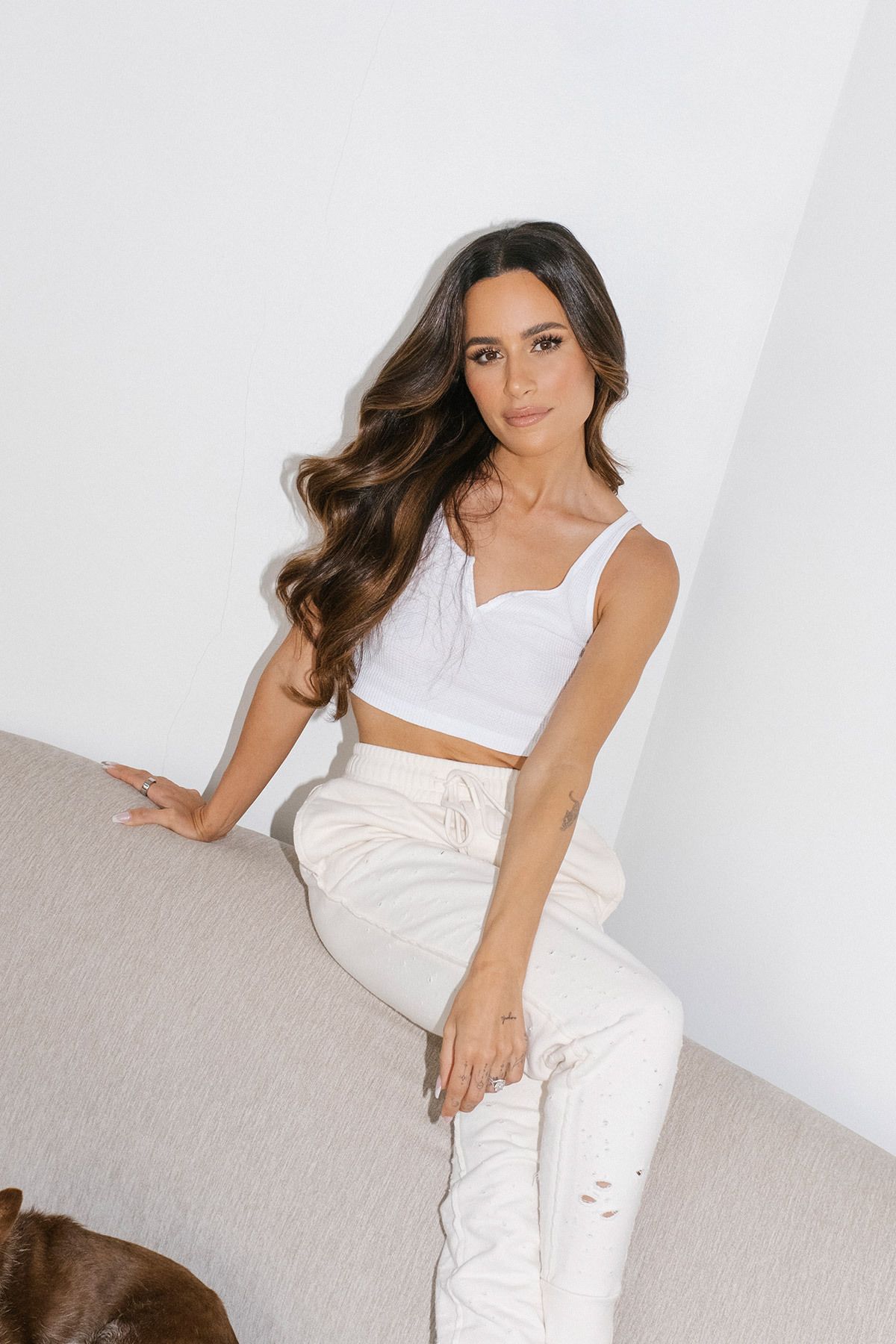 Since then, the brand has gone on to build its user-friendly collection and the cult following shows. From its DreamBeam SPF 40 mineral sunscreen, which moisturises and smoothes skin with peptides and ceramides and serves as a perfect base, to its Brow Pop Nano pencil, a ultra-fine miniature brow pencil that allows users to fill in their brows, fuss-free, and its upcoming debut eyeshadow palette, Undressed, that will convert even the most prejudiced of users, Kosas' easy, feel-good philosophy actually pays off.
'Every product we formulate not only has to look amazing but also needs to do great things for your skin, so when we hear from our community that not only do they love how beautiful and natural Revealer Concealer looks, but that it also helped brighten their undereyes, or that they love the fluffy effect of Air Brow Lifting and Volumizing Gel and that it's truly supported the health of their brows, that's the most gratifying,' Zadeh-Daly says. 
'As a beauty brand, we deal directly with body image, and it is our core mission to shift the mindset of the beauty industry away from the idea that we need to drag people down to sell them products, and instead lean into the truth that when we feel good, we want to look our best and celebrate ourselves. We don't have anything to hide or fix, instead we want to reveal the things we love about ourselves and ultimately feel totally comfortable in our own skin.'
kosas.com