Christine Schattner and her family recently relocated from Huntersville to Concord. Wanting to find a worthwhile way to impact her new community—she had been a volunteer at the Ronald McDonald House Charities of Greater Charlotte— she joined the Junior Charity League of Concord.
She soon began working as a League member with the organization's Mariam C. Schramm Clothing Room, which serves economically disadvantaged children in Cabarrus County and Kannapolis City Schools. 
During school days, typically organized by social workers and guidance counselors, volunteers like Schattner work one-on-one with the children, making sure they have the proper necessities—including jeans, T-shirts, shoes and jackets—to get them through the school year. Toiletries are also distributed. 
"I have loved it," Schattner told the Independent Tribune. As a mother of teenagers, she can relate to children wanting to feel a sense pride about the clothes they wear to school.
"Being able to help them out and be confident in their academic environment means success for them down the road," she said.  
Members of the Junior Charity League, founded in 1930, took time Thursday evening to celebrate an impressive achievement: The Clothing Room has been making a difference in young children's lives for 50 years. 
The Clothing Room opened in 1973 and according to the Charity League's website, "remains the primary service program today."
The Charity League has served over 8,500 students since 2014, according to Vice-President Rebecca Jones Carter. 
"I think the cool thing about that is just knowing the founder (Miriam Schramm) had a vision for it and that we're carrying it on," said current president Jennifer Stamp. 
A ribbon cutting was held at the organization's headquarters at 1 Buffalo Avenue NW Suite 205 to commemorate the milestone. The space was recently renovated  thanks to funds provided by the  Mariam and Robert Hayes Charitable Trust. 
Several current League members and sustainers took part in the ceremony, along with Cabarrus County Chamber of Commerce Executive Director Barbi Jones, who was the organization's first executive director.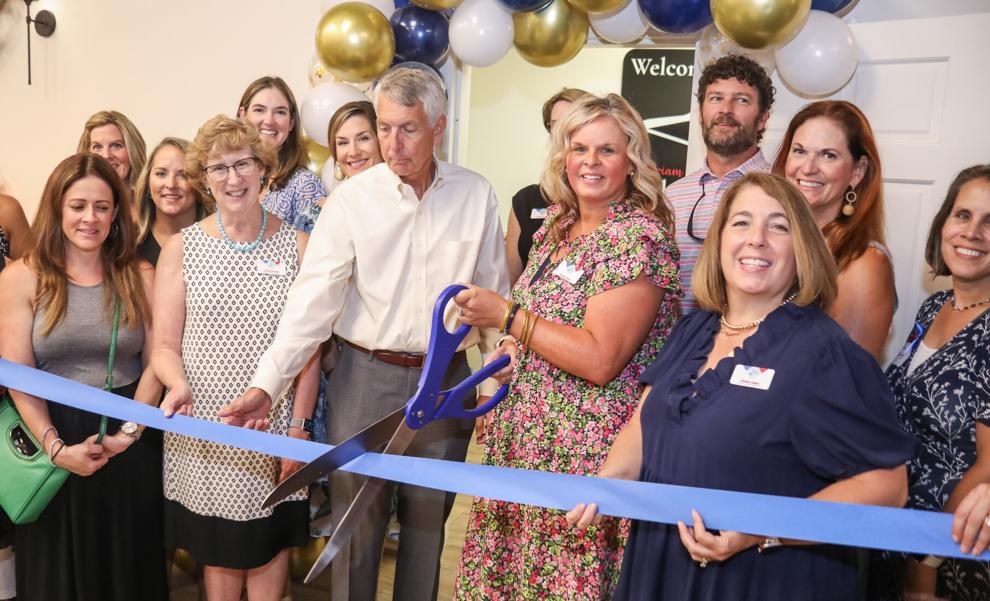 "We celebrate you, we celebrate your legacy," Jones told the many in attendance, including her "Sustainer Sisters," while Concord Mayor Bill Dusch noted "What you do is just worth its weight in gold."
League member Kirby Sheridan told the paper helping with the Clothing Room is "one of the most impactful things I do because I am directly involved with people that are benefiting from it." 
Sheridan said she appreciates having time to get to know the children and make sure all their needs are met. 
"We're like their personal shoppers and we really do have conversations with some of them," Sheridan said. "Some are shyer than others but a lot of them want to change clothes themselves and get your opinion on what it looks like. It's a good, brief relationship but it's very rewarding."
Proceeds from the Charity League's annual Clothes from the Heart fundraising campaign allow the organization to continue supplying clothes to children across the county.
"We appreciate all of you helping to serve in our community," Stamp told past and present League members. 
Despite the celebrations, it is back to work for League members Monday morning, as they will be helping students from Wolf Meadow Elementary School.