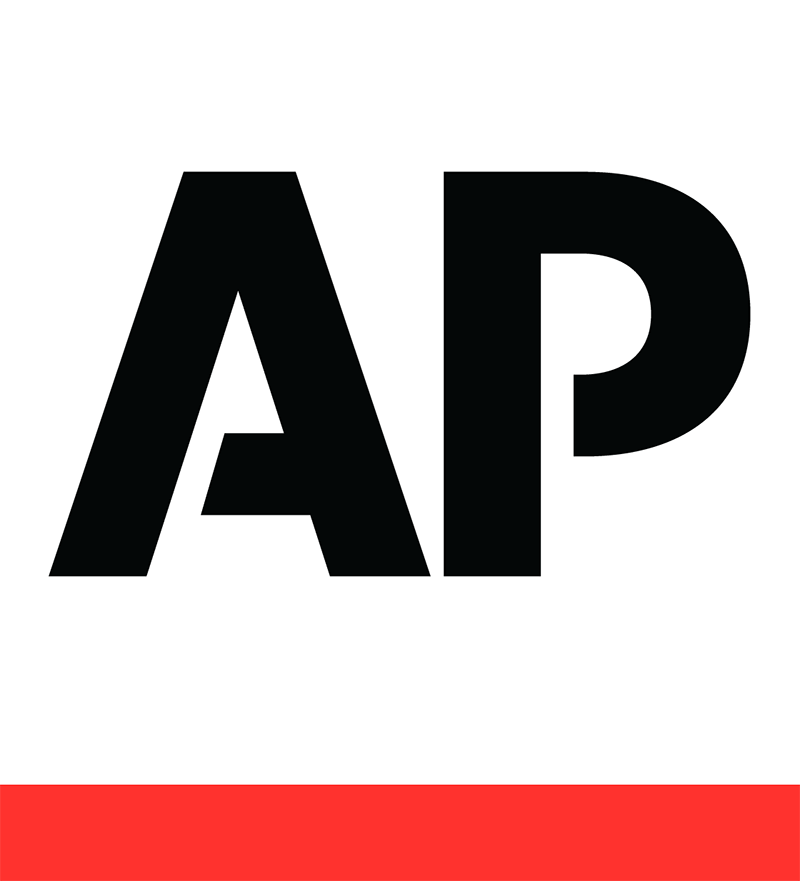 BARABOO, Wis. (AP) — Arianna Barajas never thought of herself as the outdoors type. The daughter of Mexican immigrants who grew up in Chicago's suburbs, her forays into nature usually amounted to a bike ride to a community park.
She was interested in wild animals but had no idea she could make a living working with them until her older brother enrolled in veterinarian school. She took a leap of faith and enrolled at the University of Wisconsin-Madison and became a wildlife ecology major.
This summer Barajas landed an internship designed for people of color at the International Crane Foundation's headquarters near Baraboo in south-central Wisconsin, and stepped into a new world.
"I always knew growing up I had an interest in wildlife and animals but didn't know the options I had," Barajas, 21, said. "I really just have a passion for the outdoors. I can't just be in an office all day. I need to be outside and doing things I think are valuable."
Environmental groups across the country have worked for the last two decades to introduce members of underrepresented populations like Barajas to the overwhelmingly white conservation world. The effort has gained momentum since George Floyd's death forced a national reckoning on race relations and challenged a variety of industries to focus on diversity and inclusion efforts.
As climate change reshapes the planet, leaders need to hear every perspective when determining conservation policies, minority advocates say. Multiple studies since the early 1980s have found communities of color feel the impact of pollution and climate change more acutely than wealthy areas.
"All the environmental issues we're facing are really big and we simply can't face them all unless we have a lot of ideas at the table," said Soumi Gaddameedi, a 22-year-old Indian American who works as a donor coordinator for the nonprofit group Natural Resources Foundation of Wisconsin. "No one solution fits all. People of color are in the communities facing the worst impact. It's important that they have a voice."
White men have largely controlled American conservation policy for more than a century. The modern conservation movement in the United States began around the turn of the 20th century, led by figures such as Sierra Club co-founder John Muir, who openly derided American Indians as savages, and President Theodore Roosevelt, who doubled the number of sites in the National Park System. Conservationists such as Aldo Leopold and Wisconsin Gov. Gaylord Nelson, who founded Earth Day, followed them.
More than 80% of National Park Service employees are white, according to service data. A 2022 survey of the 40 largest non-government environmental organizations and foundations by Green 2.0, an organization advocating for minority inclusion in the environmental sector, found 60% of staff and almost 70% of organization heads identified as white.
Sociologists offer a number of explanations for the lack of diversity in conservation ranks. For instance, people of color tend to live in urban settings with less exposure to the outdoors and may consider outdoor recreation a white man's domain, said Kristy Drutman, the Filipino and Jewish founder of the Green Jobs Board, an online listing of environmental jobs with companies promoting diversity. She also runs the Brown Girl Green podcast.
"I don't think BIPOC are choosing not to be in the outdoors, they're just not given the same opportunity," Drutman said, using an acronym for Black people, Indigenous people and people of color.
"Urbanization, racial segregation, all these histories have separated BIPOC from neighbors with more green spaces," Drutman said. "It's become a white people's thing because of that."
Relatively few people of color study biology and natural resources in college. Hispanic people made up only about 13.6% of graduate students and 12.8% of doctoral students in those fields in 2021, according to a National Science Foundation study. Black people made up about 9.5% of graduate students and only 6% of doctoral students. Native Americans made up less than 1% of graduate and doctoral students in both fields.
"There's a long-standing tradition of white men from rural areas dominating these roles," said Caitlin Alba, who works to recruit minority students to the University of Wisconsin-Stevens Point's environmental programs. "(Minority) mentors and educators are unfamiliar with these opportunities."
National environmental organization Conservation Legacy has been recruiting young people from underrepresented populations for teams across the country, including Arizona, New Mexico, North Carolina and the Appalachian region.
The teams handle a wide array of conservation projects, such as river restoration, vegetation monitoring, disaster relief and conservation projects on Native American lands. The teams include a group for sign-language users and an all-female crew dubbed "the Trail Angels."
Northwest Youth Corps, based in Eugene, Oregon, has recruited LGBTQ students between 16 and 18 and LGBTQ adults to its so-called Rainbow Crews since 2017. The crews work on reforestation projects and are designed to provide hands-on training and experience for those interested in environmental jobs or other other outdoor careers. The program won the Corps Network's 2020 Project of the Year award.
This year the organization created two all-women crews that operate out of Idaho. The organization also recruits young American Indians for crews working on ancestral lands in hopes of encouraging them to find environmental jobs with their tribes.
The Natural Resources Foundation of Wisconsin launched a paid internship program for BIPOC students in 2021. The program places interns with other conservation groups like the International Crane Foundation where Barajas is one of 10 interns. The internship program had three participants in 2021 and seven last summer.
After spending the summer tagging and tracking whooping cranes across south-central Wisconsin, Barajas has become even more aware of how minority perspectives are rarely considered in the conservation world.
"Sometimes I'll hear about children's programming on different natural things. I'm thinking, what opportunities do you have for people who don't speak English?" she said. "Are you reaching out to diverse communities?"
Barajas used the example of a city imposing fines to ensure people recycle. "Well, there's a financial obstacle now where certain communities can't pay that fine," she said.
Other people of color are working to expand inclusion on their own.
Tykee James, who is Black, grew up in Philadelphia but became an avid birdwatcher after two white employees at a local environmental education center visited his high school environmental studies class and recruited him to serve as a guide at the facility. Like Barajas, the job opened his eyes to a new path.
James has since served as an environmental policy specialist for Pennsylvania state Rep. Donna Bullock and governmental affairs coordinator for the National Audubon Society. He currently works as government relations representative for The Wilderness Society, which seeks to protect wilderness acreage.
In 2019, James co-founded Amplify the Future, which provides college scholarships for Black and Latinx bird watchers from the continental U.S. and Puerto Rico.
"When we're making decisions about the use of finite resources … it requires a diversity of vision to answer these types of important questions," James said. "The same folks from the same background, money, same racial make-up, same wealth background, I wouldn't be too surprised that they all think the same about how things work."