Curating a signature collection of French country-style antiques is a passion Linda James has been sharing with Tulsans for decades. Thanks to her biannual buying trips to Paris, customers can find authentic European antique items at her eponymous shop — located inside Windsor Market at The Farm Shopping Center.
"I have always loved the style of French country, and I collaborated with Charles Faudree for a couple of my homes," says James of the late Tulsa interior designer and author, who was known for his signature French country home decor. 
But knowing what and how to buy antiques at the markets in France is a skill set James learned over time. She attributes this to her mentor, Dale Gillman, who owned the former Antique Warehouse, near East 12th Street and South Lewis Avenue.
"In 1995 he asked me if I wanted to go on a buying trip to Paris," she says. "He was so generous; he took me to all the places he knew, showed me how to buy and how to ship it back. But he kind of created a monster."
Soon, James learned some French and started making the trips on her own. She eventually took over Faudree's storefront space on Cherry Street, then had her own store in another location at The Farm. She decided to join Windsor Market's 15,000-square-foot showroom in early 2022. And going on those buying trips is still "the best part of the job," she says.  Her rule of thumb for selecting the items is simple: "I buy things I would have in my own home," she says. "You have to know your market and how much people will spend. I think I'm known for good quality and good prices, and I try to have a variety."
---
Shop Favorites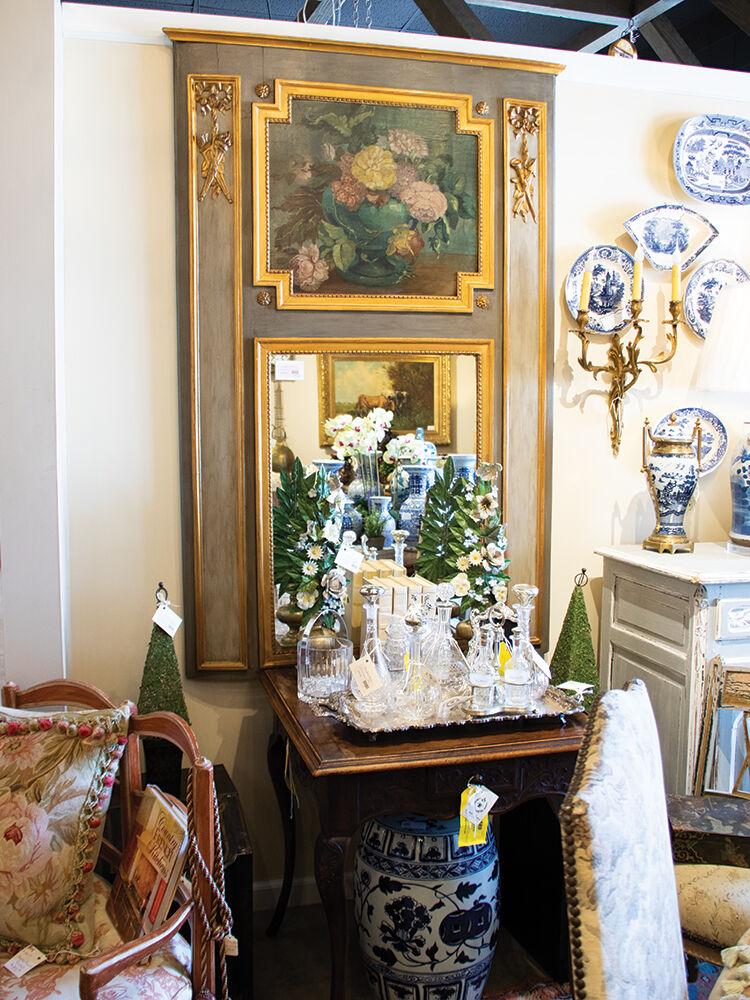 Trumeau Mirrors are favorite finds of James when she's on buying trips to Paris. Mirrors that feature a painting became popular in the 18th century — mostly hung over fireplaces. Starting at $2,990.
Blue and white transferware china, vases and lamps are popular French country pieces that can be displayed all over the home. Platters start at $149, and are perfect for hanging as part of wall displays.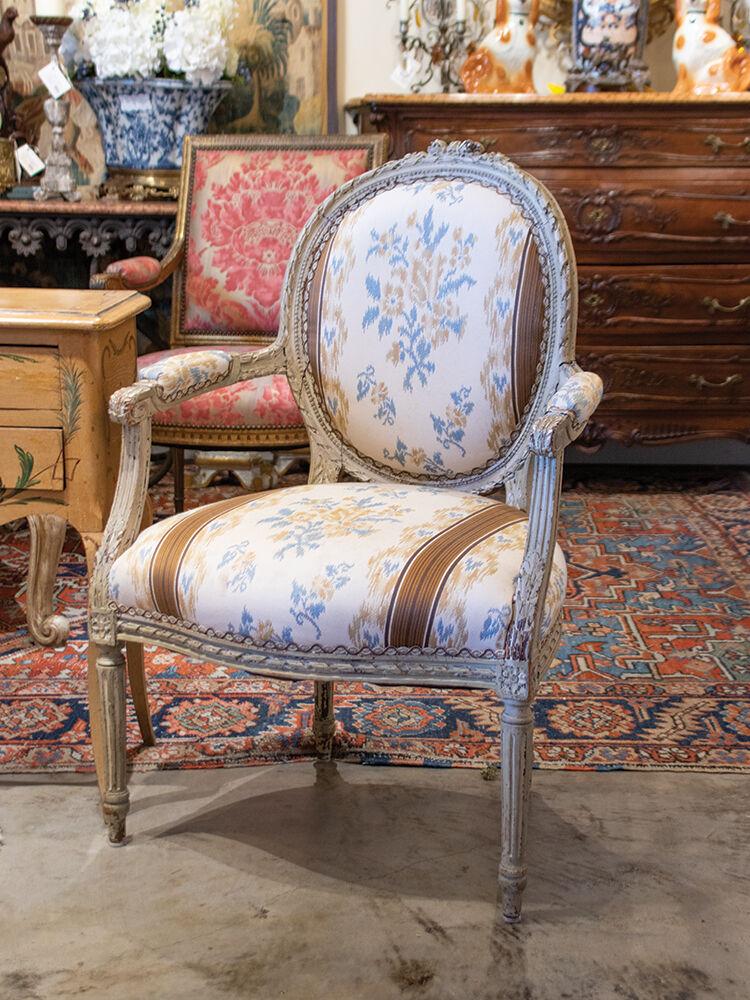 Antique French chairs are always in demand at Linda James Antiques, including Louis XV and Louis XVI styles. Starting at $500 for a pair.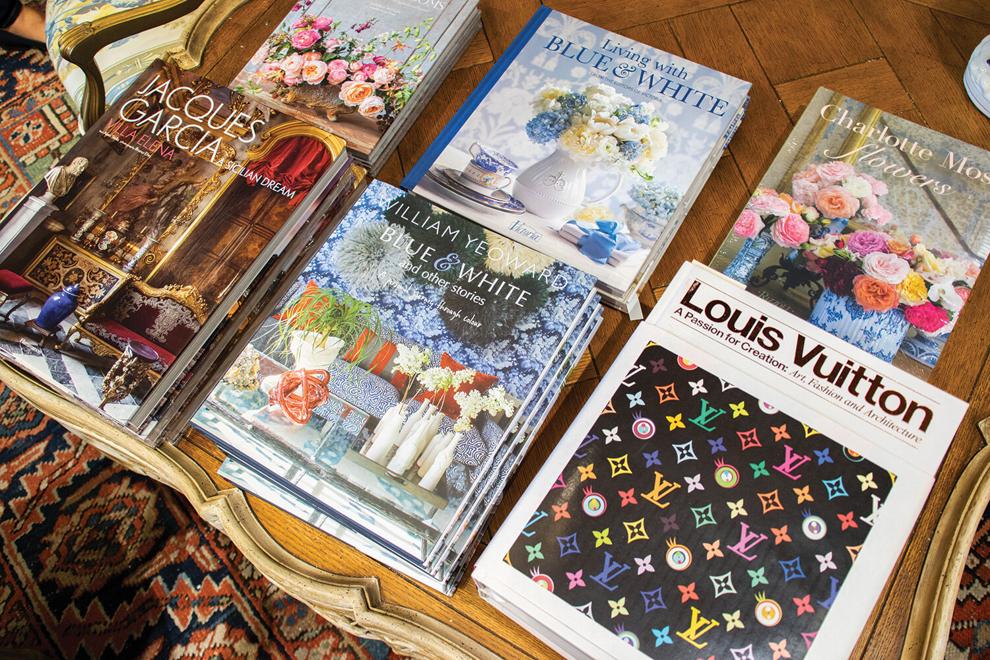 Coffee table books are great gift items, and James has a variety of stylish choices. For those who love the blue and white transferware, she offers "Blue and White and Other Stories: A Personal Journey through Colour," by William Yeoward for $54.